The Company, "Murman FishProducts", is situated in Hirtshals, which is a port- and fishing city on the North coast of Denmark.
The main tasks of the company is:
"Murman FishProducts" is a company engaged in the maintenance of fishing vessels, which consists in the delivery of any spare parts in the shortest possible time, and also helps you in establishing contacts with the necessary companies involved in the reconstruction and restoration of vessels.
Also engaged in the supply of any fishing gear equipment directly from manufacturers, such as Greenline Fishing Gear A/S, which is part of the Egersund Group, RR Randers Reb, EuroNet, Blueline and many others, suitable for your vessels.
Offers projects for re-equipment of vessels to more modern solutions, increasing the efficiency of the fishery and profits from it.
We can provide everything you need for your vessel on time and with high quality.
"Murman FishProducts" represents the interests and is the full trustee of several Danish companies in the Russian market, operating in the field of supply in the fishing industry. The following points are one of the main directions of our activity and the company, whose interests we represent. All companies work in close cooperation, are located in the north of Denmark and are especially focused on the quality and timing of the work performed:
1. Industrial fishing gear (trawls, warp, doors, spare parts, etc.):
Greenline Fishing Gear A/S (part of the Egersund Group), Saeby, Denmark
Many Russian vessels have our fishing gear (for example, "Nord Tral", "Kokshaisk", "Saami", "Teriberka", "Rubin", "Nerpa", "Kapitan Durachenko", etc.) in addition to the equipment itself, our specialists provide technical support in "online mode" on ships. The pricing policy is very competitive in comparison with other suppliers. You receive goods directly from manufacturers.

2. Ship factory equipment:
Intech International A/S, Broenderslev, Denmark
Most of the factories on Russian ships are manufactured by Intech International A/S, but some have been sold through Optimar or other agents. Currently, Intech supplies and assembles its projects and equipment itself, directly to the end customer. Sergei Moskalev, owner of  "Murman FishProducts",  is Intech's full representative on the Russian market. Among the Russian vessels in the list of our clients are such vessels as "Kapitan Durachenko", "Nord Tral", "Northen Eagle", "Melkart-5", "Teriberka", "Aliot" and others. Several vessels from the Far East.
3. Refrigeration equipment:
Koelemadsen A/S, Hirtshals, Denmark
All types of ships and onshore refrigeration units.
4. Ship repair and refurbishment:
Hirtshals Yard A/S, Hirtshals, Denmark
It is a shipyard engaged in ship re-equipment, ship repairs, class repairs and much more. We offer reconstruction of all types of ships – large and small. We also interact with the branch of the Russian Register in Gothenburg, Sweden. The last large projects with Russian vessels are MK-0641 "Nord Tral", RK "Belomorskiy Rybak", Murmansk and "Ruth", Korsakov, Sakhalin.

5. Electronics, radar equipment:
Supply of equipment from Scanmar, Simrad, Marport, etc., installation, repair, installation, prevention, adjustment, etc.
SeaMech A/S, Hirtshals, Denmark. It is an authorized representative and distributor of electronic ships equipment.
All our technicians are highly qualified, well educated and with extensive experience on ships, who are capable of any technical problems.

6. Offshore bunkering in fishing areas:
Bunker One A/S, Aalborg Denmark
Our clients are the main part of the vessels operating in the Barents Sea.

7. Supply of mechanical, electrical and any other spare parts.
Interaction with warehouses of large and small manufacturers in several parts of the world.
Our main clients are well-known companies, which work in the reconstruction and rebuilding of vessels. Our goal is to help you with any task connected with fishing industry. We offer reconstruction of all types of vessel – both large and small. Our key work area is ship repair and re-design. We provide all types of vessels and their equipment with everything needed for reconstruction or simply repair.
The founder of "Murman FishProducts" – Sergei Moskalev was born in Murmansk – is one of the biggest fishing ports of Russian Federative Union (RF), and lives in Denmark for over then 30 years. Sergei was born in the fishing family, educated in fish industry (Murmansk State University) and with more than 25 years of experience, Sergei has enough knowledge about fish industry. He is a specialist in it and his advice can be useful for people who want not only to enjoy seafood but also make it as their business.
Fishing gear and reconstructed projects need custom solutions, which are often the most challenging to make.
Solution to this problem is "Murman FishProducts" quality Concept. According creative ideas and extensive experience in manufacturing, we provide high-quality fishing gear and re-constructed projects for our clients worldwide.
Here, on the site, you will find all necessary contact information.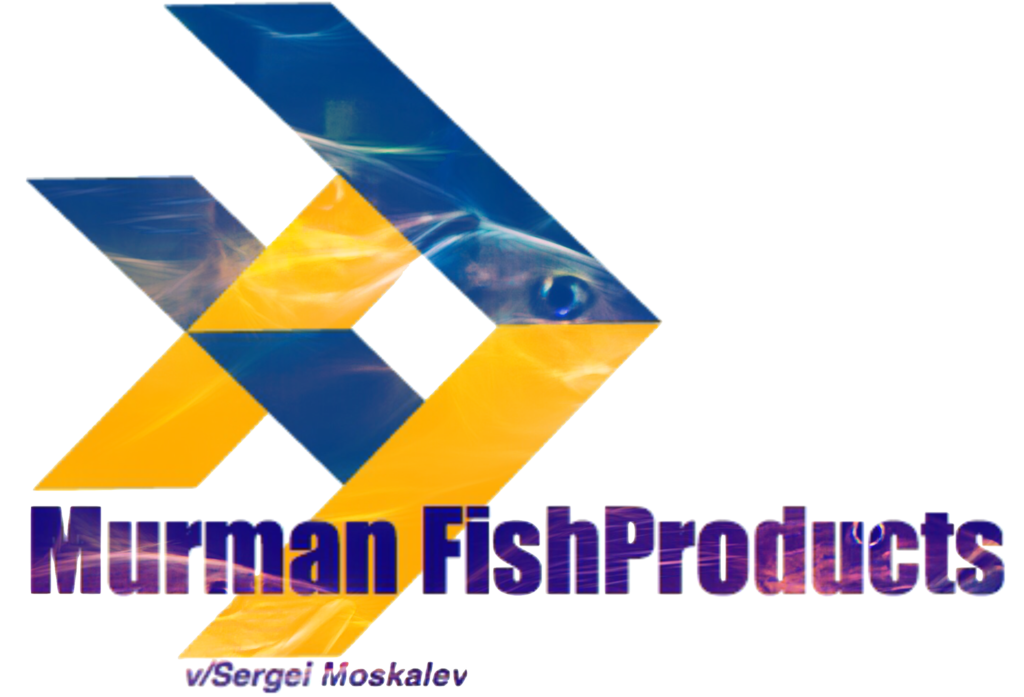 The Company, "Murman FishProducts", is situated in Hirtshals, which is a port- and fishing city on the North coast of Denmark.